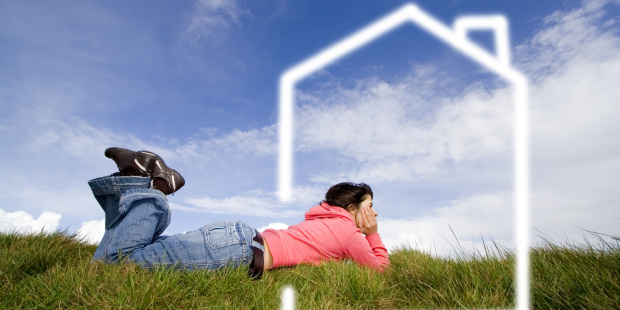 Should we sell first or buy first?
If you are contemplating or planning to move, like most you will be wrestling with, "should we sell first then buy or buy then sell". like the chicken or the egg, there is no defining answer.
The reality is, you are entering into a business transaction and all transactions come with risk. Do your homework and make sure you are clear on your motivation, finance and the current state of the market.
For most part your personal motivation and finance you control. The market however is controlled by outside influences. You must determine, "is it a buyers market or a sellers market?" this determines who is in the greater negotiating position and your options.
Buyers market is created when the supply is high and demand low, the buyer is in a stronger negotiating position.
Sellers market – basically the opposite, supply is lower then the demand and the seller has the stronger negotiating position.
Sell first then buy
This option is the most common and is considered to have the lowest risk. By selling first, time is on your side you are under no pressure to accept an offer, sellers who are not under pressure often obtain and or more likely to achieve the premium price.
Once you have sold you now have to find a property or perhaps you already have eyes for one.
Your greatest fear will be not finding the property you want and perhaps settling for something that is not ideal. Lets be honest, most people who sell first do find and achieve what they need.


Buy first then sell


The greatest advantage of buying first is you get all the time you need to find your ideal home, negotiate the price and buy. As we already discussed each option has its risks. Once you find the ideal home you then need to sell as quickly as possible. In a sellers market this is a strong option.
Though this option has its positives the challenge/risk is to sell quickly, the time advantage you gained when buying, you lose when selling.
You may have noticed a pattern if you sell first you have the greatest chance to achieve the strongest sale price but less negotiating power when buying.
Buying first gives you the greatest chance to achieve the strongest purchase price however you need to sell reasonably quick.
It could be argued it is all relative and evens itself out.
Your options
Simultaneous buy & Sell
If you would prefer to find your new property first then sell immediately you need to plan. At Elders we call this our prelaunch package and have had incredible success for many clients. The prelaunch is focused on having everything in place ready to go to market instantly at your request, ensuring you do not waste time and rush your property to market eliminating mistakes and poor presentation.
Before you start looking simply call Elders on 4677 1958
Relocation loan
To minimize the risk and stress of having to either sell quickly or buy quickly the relocation loan may be the ideal option. If you have substantial equity (at least 40%) in your home, the relocation loan allows you to buy your property whilst you are still in the process of selling your home. Pending your financial lender you may be surprised how cost effective this option is.
We recommend you talk to a finance broker. (see page 2 for
contact details).


Coordinate settlement dates


"You have sold and found your new home", start to discuss settlement dates immediately, giving yourself every chance to ensure you coordinate the settlement dates that fall on the same days, meaning you only move once.


Delayed settlement


You can negotiate a delayed settlement to allow more time to find your new home, however you need to discuss this early in the negotiations. If you are selling in a sellers market your position to negotiate is strong.
There are so many variables that come into play when buying or selling. Identify and plan for the variables early, know your numbers (finance), research, prepare yourself mentally and make a plan ("if you fail to plan, you plan to fail". This will go a long way to avoid those sleepless nights, stressful days.
Moving into a new home is a fantastic experience, allow yourself every opportunity to enjoy it.