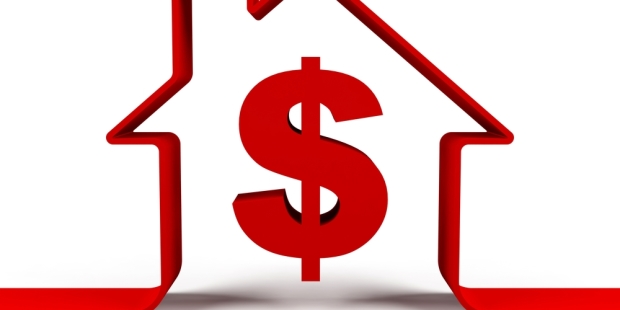 Valuing your own home
The first question any home owner has when
preparing to sell their property is
"How much is it worth"?
The quickest solution to this problem is to invite agents
to value your home. In fact what you are really asking is
for an appraisal. Realestate agents do not value property,
we appraise property. The simple difference being a
valuation is a legally binding researched document
completed by a qualified valuer. Agents on the other hand
provide a service called an appraisal or market estimate
based on differing degrees of research and knowledge.
The thing to be wary of in a buoyant market, sometimes
agents (not all) may attempt to buy a listing by over stating
the value of your home. If you have done your home work
& question all detail and information provided by the
agents, you will soon understand who is the right
agent for you.
The appraisal figure an agent provides is important but
not critical. The critical part of any appraisal is HOW
did they arrive at the property value? As this is the
value or price you will use as a guide for the optimum
price positioning. If you price to high, NO enquiry.
Price to low and you will struggle to achieve the true
value of your property.
IMPORTANT NOTE – The method of sale
"OFFERS OVER" has become very popular in
the Wollondilly and why not it works. The key to
this method of sale is honesty, if you want clients
to open their minds to the possibilities of what
they will pay for your property you must be honest
when giving them the price guide. If a house is
listed as Offers over $499,000, a prospective buyer
will presume the asking price to be around that
mark, However in some cases homes are listed
well below the asking price with buyers becoming
frustrated and disillusioned with the property and
simply walk away. The only winner is the agent,
they achieve a large turn out for their open home
and large numbers of future clients added to
their data base. If you want an honest result
start with an honest approach.

The key considerations when talking to an agent?
Do your research.
Research is simple, act like the very people who are future buyers of
your home. They will research past comparable sales and active comparable
sales currently on the market, they use this to make educated
decisions about your home determining if the property is fairly priced or
over priced. They may well do a land and home replacement exercise,
comparing land value and what the replacement cost of the same sized
home would be. The reality is, buyers and the general public have access
to the same information as agents. There are many websites that
give access to land and property data used for past sale prices in the
Wollondilly.
When comparing past sales or current properties on the market be
realistic. Overpriced properties will not attract serious buyers.
What to use as comparison
The location, land size and usefulness, age of home & style of layout,
bedrooms (number and size), bathrooms & ensuite, kitchen (age & size),
car spaces, type of street (high or low traffic), size of living areas, pool,
air conditioning, heating, services, outdoor entertainment, view from
house. These are among the major factors to consider.

"If we can agree that the perceived value of your property
though important, is not critical then what is"?
Now that you have finished researching your homes proposed
value, use these new researching skills to research your
agents. The ideal agent is the one who has the strongest tailored
plan for your home to achieve the optimum result. Words
are cheap, you must question to gain a true understanding.
How will they market the property? What is their sales & marketing
strategy and why? Past results are fine but what is more
important is how did they achieve this result? Why should I
choose you over the next agent?
Find out how they will treat your future buyers.
Phone the agency and request assistance with a house.
Find out how they run their open homes? How many
agents are at the home? What is the approach? How
much detail do they provide? Are they approachable?
Do they make you feel welcome? Do they contact you
after the open house to ask for feedback?
Ask friends and family; if they rate an agent ask why?
By doing your own appraisal you will quickly notice that when
all is said and done the only person who knows the true value
of your property is the person who buys it.
The appraised price by an agent should only be a guide,
where the rubber hits the road is the plan and how the agent
will achieve the greatest result. If we can agree on this, then
we need to find buyers and lots of them, create competition,
negotiate professionally and build an environment of trust and
honesty. If you look at all the best results in the Wollondilly
guaranteed it is on the back of trust and honesty.