Geoff Eagles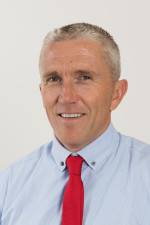 Principal
Geoff Eagles has just celebrated 19 years with Elders Real Estate Picton. Loyal to the powerful Elders Real Estate brand since since 1998 and Acquiring the business in 2007, Geoff has implemented many changes to the business which have contributed to a very successful first five years in operation.

Geoff has been a resident of the Wollondilly Shire for over 45 years. He currently resides in Picton with wife Amanda,14 year old son Ryan and 11 year old son Mathew.

Geoff has an extensive local knowledge of the Wollondilly area which has been an asset in selling the area to potential buyers.

Awards:

In the Elders Real Estate franchise network 2016:- 

* Number 1 in Australia for most settled sales by a principal
* Number four top selling office in NSW 

Qualifications: Licensed Real Estate Agent, Stock and Station Agent and accredited auctioneer.
02 4677 1958
02 4677 1901
0418 267 095